FORAGE is a vending machine that provides locally sourced, nutritious food on the go prepared by our community partners.
Simply swipe your card, open the door and select your items.
Proceeds from FORAGE benefit Meals on Wheels of New Mexico to continue their mission of providing meals to those in need.
We are dedicated to providing local, fresh and healthy options. Your purchase buys a meal for someone who can't afford one.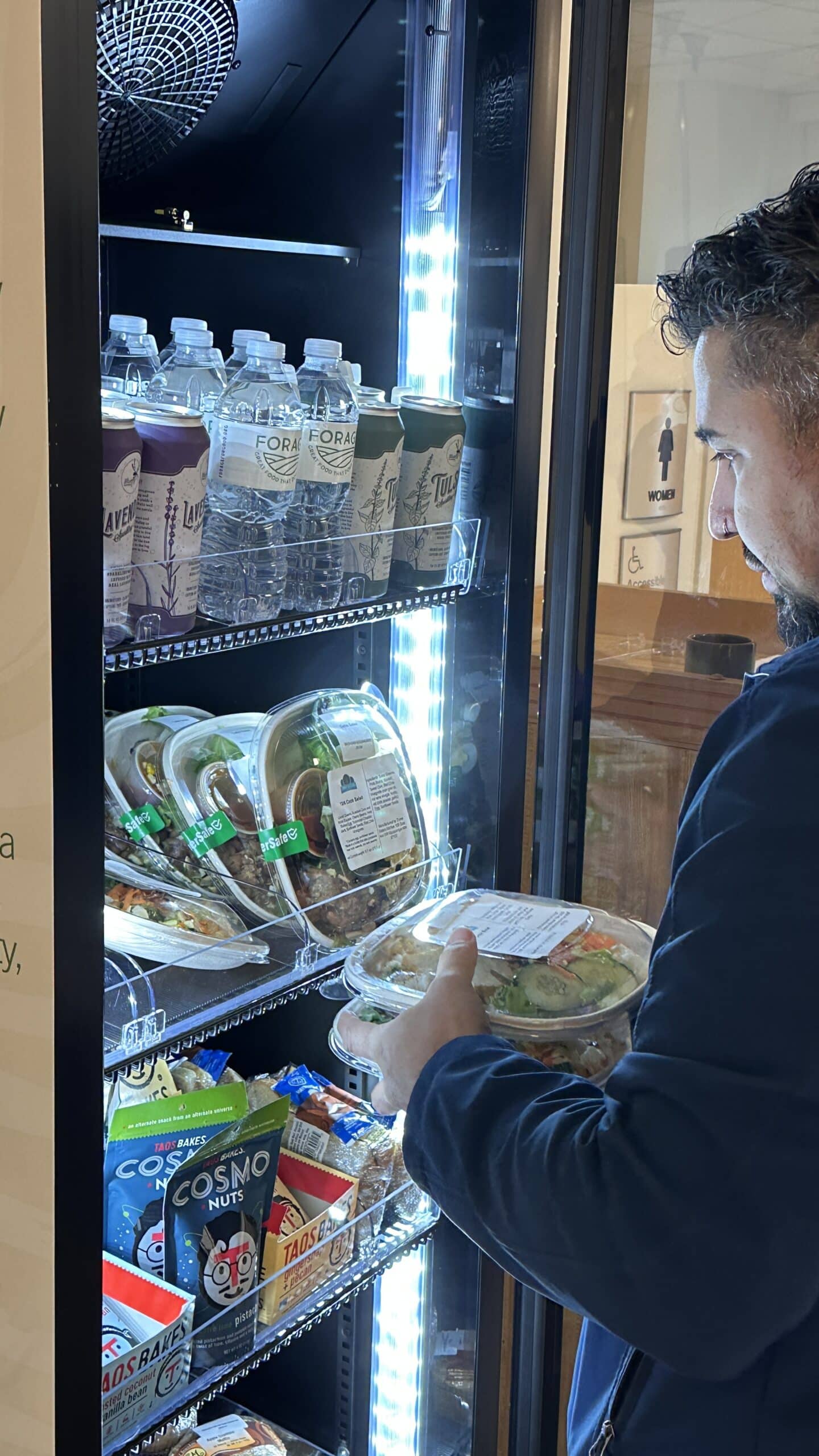 View

View selections on the screen or through the door.

Select

Open the door and take your selection.

Enjoy

Close door – and enjoy! (Your card will be charged based on what you selected.)